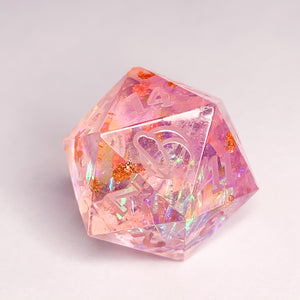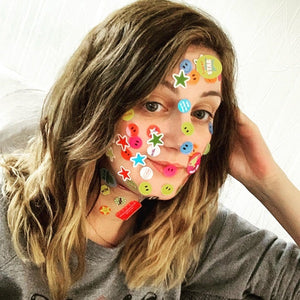 Welcome to Dark Moon Dice!
Dark Moon Dice started in 2018 with the goal to combine three of my greatest loves: D&D, dice and glitter (well, maybe four if you count being able to work in my PJs).
As an avid TTRPG gamer and self-confessed girly girl, I wanted to create a style of dice I found lacking in the current dice market (don't get me wrong, glitter is NOT just for girls). It felt like other companies weren't making the creative styles I had in mind. So I decided to set my mind to something new.
I love to work with glitter, sprinkles, metallic flakes, micas, mulit-colour injections and alcohol inks. I'm always experimenting to bring you unique dice styles.
Thank you for shopping with us and allowing me to do what I love!
Happy rolling!
xx Laura